The NGV has launched their latest exhibition KAWS: Companionship in the Age of Loneliness at the NGV International, this impressive exhibition will run until April 2020.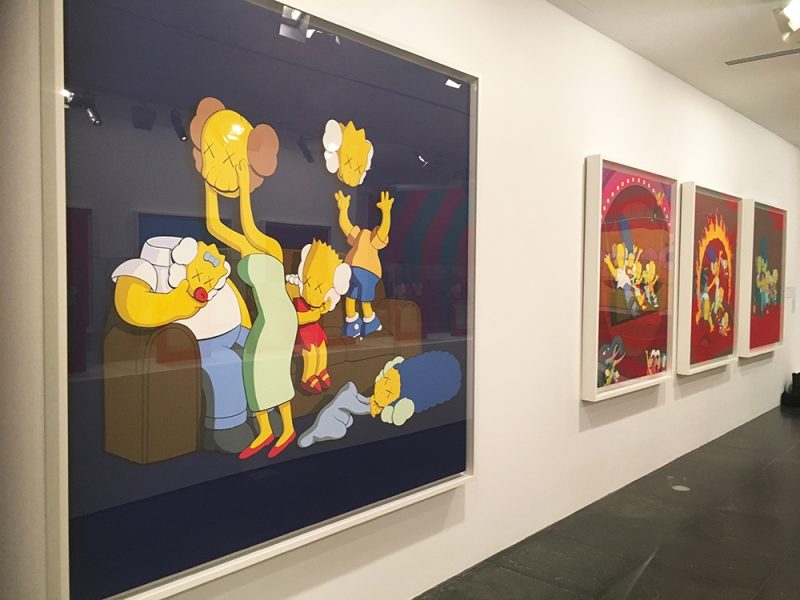 This is the first Australian exhibition of works by New York artist Brian Donnelly a.k.a KAWS.
KAWS started out as a graffiti and street artist, his broad collection of work now encompasses the worlds of art and design including paintings, murals, large-scale sculptures, graphic art and product design. His work is infused with humour and humanity.
Advertisement
There are over 100 works on display ranging from oversized sculptures, bright colourful murals through to Simpson, Smurf and Snoopy inspired works with a twist.
On entering the NGV foyer you are welcomed by a whopping, larger than life 7-metre tall bronze sculpture 'Gone', 2019. The scale is impressive making full-grown people look like children by comparison.
Walking through the exhibition, the artwork is vibrant and colourful in parts. KAWS plays with cartoon characters showing them from interesting angles and dehumanising them with featureless faces with his trademark XX eyes.
'Unrestricted by conventional contemporary artistic boundaries, KAWS's multidisciplinary and evolving practice across contexts and in collaborative ways, is representative of today's society and the need to connect. He continues to engage new audiences through a common language of vibrant visuals and pop-cultural references and characters'
Tony Ellwood AM, Director, NGV
Advertisement
It's a pretty spectacular exhibition, I'm a big fan of KAWS.
If you have little kids be sure to check out our blog on KAWS: Playtime. A free Kids exhibition in conduction with KAWS: Companionship in the Age of Loneliness exhibition.
Dates: 20 September 2019–13 April 2020
Time: 10am–5pm daily
Location: NGV International
Price: Adult $20, Kids (5-15yrs) $10, Family (2 adults + 3 kids) $45
For more information click here.
Book tickets